Ready to get serious about debt reduction?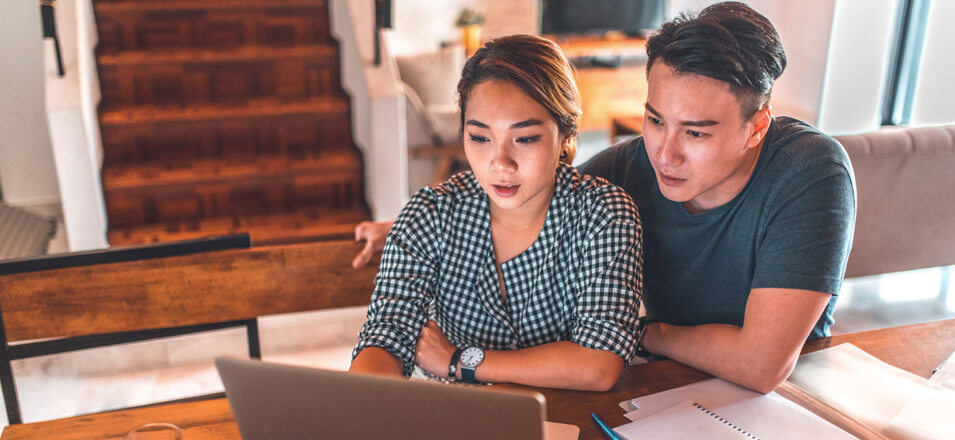 Have you tried our debt reduction quick tips, but now need a more aggressive plan to tackle your debt? Whether you've got student loan debt, need to pay off a loan for unexpected medical expenses, have a home loan, or even high credit card debt, there are several options to eradicate debt in order to free up your money for other uses.
Create Your Own Debt-Reduction Plan
A debt-reduction plan requires careful analysis of your expenses and a disciplined approach to pay down your debt. When you identify your debt, you can start paying it off in a way that best suits your goals. Debt snowball and debt avalanche are two common ways of working toward a debt-free account. Don't let the terms chill you—they're both tried and true methods!

Snowball
To pay off your debt faster, you may opt for the snowball method—paying off your debts from smallest to largest, gaining momentum as you go. You'll pay as much as possible on your smallest debt until it's paid in full while paying minimums on all other debts. Once it's paid off, roll over the money you were paying on that debt to your next smallest, and so on until you've paid them all off.

Avalanche
With the avalanche method you choose to pay off the debt carrying the highest interest rate first. The quicker you pay higher interest rate loans and credit cards off, the more money you will save in the long run. Like the snowball method, you'll continue making minimum payments on other debts while you work to pay off one in full, then take all that money and allocate it toward the next debt in line.
Simplify with Consolidation
If you're juggling credit card debt, medical debt or other small loans simultaneously, debt consolidation may be a good way for you to reorganize your bills. Rather than paying different loans, at different rates with different minimums, consolidate your debt into a single loan with one payment each month. This is good for those who are organized and have a solid plan to pay off their debt.

Our bankers are available to help you develop a personal debt consolidation plan. Whether it is help with budgeting, refinancing with a lower interest rate loan or line of credit, or mapping out a payment schedule, we want to help you on your path to financial freedom from debt.