Millennial Home Buying: Top 8 Frequently Asked Questions
Posted on October 26, 2022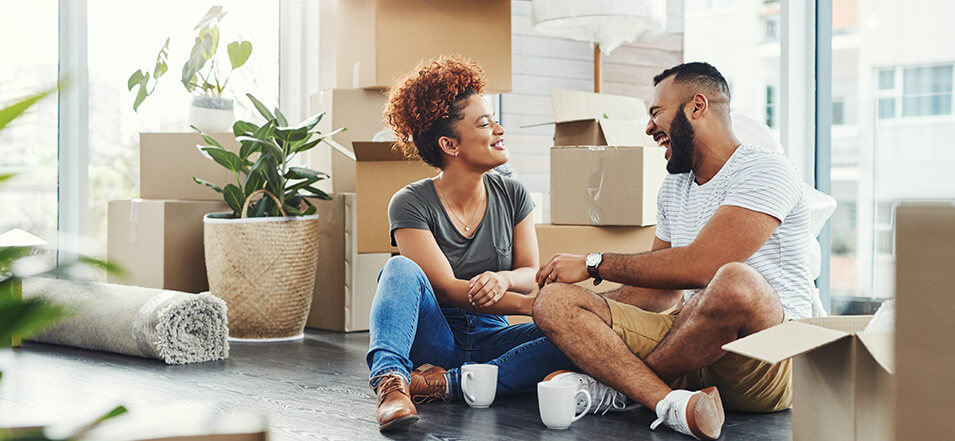 Millennials are waiting longer than previous generations to buy a home, but it's important to keep in mind that homeownership is one of the best ways to build wealth over time. The longer you wait, the less time you have to build up the investment. We've collected the most common mortgage questions we hear from millennials to give you the answers you need to move forward.
1.Can I apply for a mortgage online?
Absolutely. At United Community Bank, we offer a simple, secure digital process, but you'll also have a mortgage expert to answer questions and offer guidance as needed.
2.What can a mortgage expert do for me?
You can expect United mortgage experts to lay out all your options and help you decide what's in your best interest.
3.How much money do I need?
The money you'll need falls into two categories: upfront costs and monthly mortgage payments. Upfront costs could include:
Home appraisal
Inspection
Down payment
Closing costs
After your loan closes, your monthly payment will cover:
Principal
Interest
Taxes
Homeowners insurance
Private mortgage insurance (PMI), if required
Four key factors affect the amount of your monthly mortgage payment:
Price of the home you want to buy
Amount you can put down
Loan term (usually 30 years)
Annual percentage rate (APR)
Our monthly mortgage calculator makes it easy for you to play with the numbers.
4.Do I have to make a down payment?
Maybe not. United Community Bank offers low- (3%) and no-(0%) down payment options depending on a person's credit score and, in some cases, where you live. Here's a quick sample:
Portfolio 1001 is an adjustable-rate mortgage2 that offers 100% financing up to $647,200
PATH3 is a 0% down, fixed-rate mortgage up to $647,200
Medical Professionals4 is a 100% financing solution for borrowers who meet certain employment criteria
Your state may also offer programs that help with your down payment if you meet certain income requirements or take a homebuyer education course.
5.Is my credit good enough?
Credit scores are like report cards ranging from "A" to "F." Take a look at these general ranges, but know that wherever you are now, there are things you can do to either maintain an excellent score or improve a bad one.
Excellent: 740 to 850
Good: 680 to 739
Fair: 620 to 679
Poor: 550 to 619
Bad: 300 to 549
Go to annualcreditreport.com to get a free credit report. It covers information collected from the three major national credit reporting agencies—Equifax, Experian, and TransUnion—and gives you ways to make corrections.
Buying a home is a great goal, and it can help motivate you to get your credit in good shape.
6.What if I have student loans?
Student loans don't prevent you from getting a home loan. Approval depends on your overall debt, income, and assets.
7.How long does it take to close on a home loan?
It truly varies, but the average time to close is usually 45 to 60 days. When you find a home and make an offer, you and your real estate agent will talk through the closing date, and your mortgage loan originator will schedule your closing to meet that deadline. You can speed up the process by getting a mortgage prequalification and responding to ongoing requests for information right away.
8.What should I do next?
You're already off to a great start getting informed about your options. Use these resources to keep going:
Ready to get started? Check out our first-time homebuyer guide to learn more. United mortgage experts are here to help. Get in touch or call 1-800-914-8224 to get started. Or, if you're ready to work on your prequalification, start your secure, digital application now.



¹Limited to FL, GA, NC, SC, and TN. Non-traditional credit and non-occupant co-borrowers are not eligible. Subject to normal credit underwriting criteria. Mortgage insurance required on LTV over 80%. Offer subject to change without notice.
2ARM loans are variable-rate loans; interest rates and payments may increase after consummation. After the initial fixed-rate period, your interest rate can increase or decrease every six months according to the market index. Any change may significantly impact your monthly payment.
3Geographic eligibility is restricted to FL, GA, NC, SC, and TN and for qualified assessment areas within each state. Available for retail originations only. Other restrictions may apply.
4May not be available in all areas. Normal credit criteria apply. Minimum FICO scores apply to stated financing options.