Moving with kids.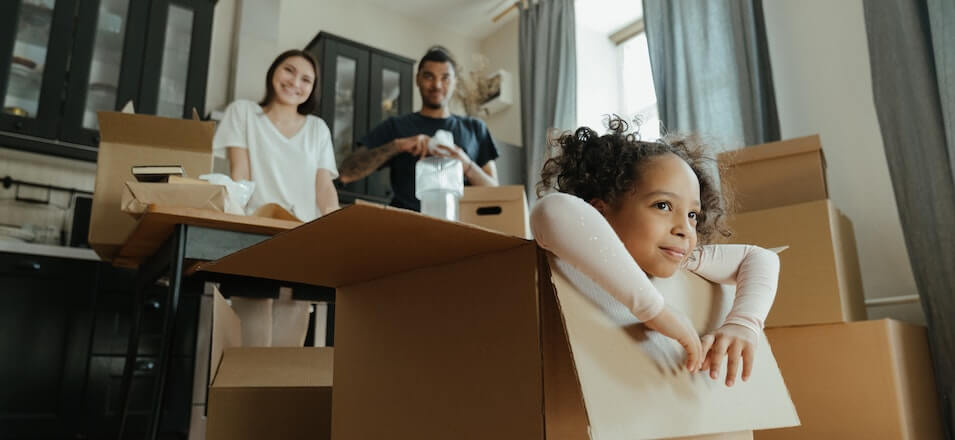 There are so many exciting moments when it comes to moving—envisioning your dream home, checking out open houses and private showings, getting your offer accepted, and more. However, there are also some not-so-fun moments. If you're a parent, that might include breaking the news to your kids.
To help you navigate that conversation, we read through some research from kidshealth.org.
Our number one tip is to talk about the move. Involve your kids in the planning and the process as much as possible so they can adjust to the change and get excited about it.
Moving with a toddler or Preschooler
If you're the parent of a toddler or preschooler, keep your explanations short and simple, and when you do finally arrive at your new home, try to make it as similar to your old house as possible. For example, try arranging your child's bedroom furniture like it was in his/her old room. Another expert tip: don't pair this move with another big life event like potty training or moving from a crib to a big bed.
Moving with an elementary-aged child
When it comes to kids in elementary school, timing is a really important factor. Moving during the summer means avoiding a disruption in the middle of the school year. Alternatively, however, changing schools while classes are in session means your child will instantly be connected with other kids who live nearby.
Moving with a teen
If you're moving with a teen, make sure you listen to their concerns about this change and let them know you respect their opinion. It can also be helpful to plan a visit back to the old neighborhood after you've settled into your new home. If you do decide to buy a home in the middle of the school year, consider giving older teens the option to finish out the year at their old school if that's an option.
While you can't control how your kids are going to respond to a move, there are many steps in the homebuying process you can control–for example, working with a real estate agent who can expertly negotiate your offer and choosing a lender who walks you through the mortgage process.
Our team at United Community Mortgage Services underwrites your loan up front to cut down on the stress of searching for document after document late in the loan process when you should be focused on coordinating your move. To find out how our proven process can benefit you, connect with your local lender now.