The pros and cons of debt consolidation
Posted on December 05, 2020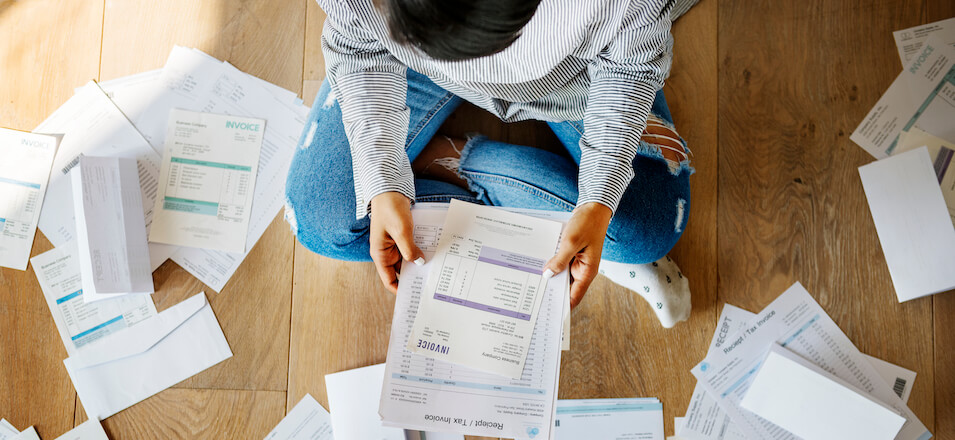 Are you overwhelmed with paying off your credit card or loans? Do you have a hard time keeping track of all your different payments and due dates?
You may want to consider a debt consolidation. Debt consolidation can help many get a grasp on payments on multiple sources of debt. Basically, you'd take all your lines of credit and loans and roll them into one, lower-interest loan, resulting in one larger monthly payment to one lender instead of numerous smaller payments. However, it's not a perfect solution for everyone. Check out these pros and cons to see if this is a good option for you.
Pros of debt consolidation
Lower your interest
Look into debt consolidation loans that have a lower interest rate than your current loans. This isn't always an option, but will help you save money on interest in the long run.
Rework your monthly amounts due
Whether you're hoping to reduce the overall amount you're paying per month or thinking of trying to attack your debt and pay it down faster, a debt consolidation loan can help you find the repayment plan that works for you.
Quickly improve your credit score
Low utilization on credit cards can drastically improve your credit score. The utilization recommendation is to have no more than 25% balance to your card's limit. So, moving revolving credit debt into installment debt is a good move to potentially boost your credit score!
Keep it simple
Avoid having to pay multiple sources, on multiple dates, at multiple rates. Consolidating will help you organize your repayment plan to make your debt-free dreams a reality.
Cons of debt consolidation
Added expenses or upfront costs
Depending on the debt consolidation loan you take out, there may be additional expenses that you didn't anticipate like loan origination fees, balance transfers and closing costs. However, this could still be worth the cost! When in doubt, do the math.
May tempt you to continue your debt
Debt consolidation isn't a complete fresh start, and while it can be tempting, you need to resist the urge to add on any new debt or live outside your means. Make a budget and stick to it so you can work to eliminate your financial problems.
Ready to reduce your debt and learn more about debt consolidation? We have the tools for that! Download our Debt Consolidation Tool and learn more about next steps.