Tips for a Happy Holiday Budget
Posted on November 14, 2022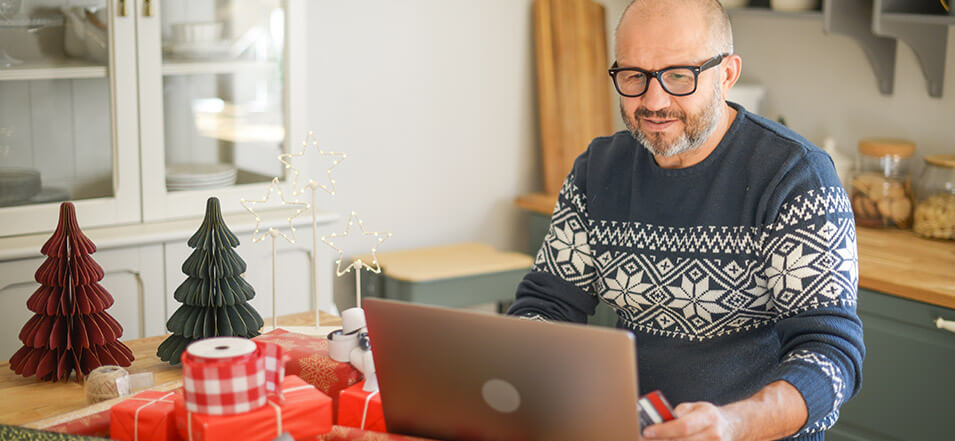 It's so easy to get caught up in the holiday spirit and spend more than you intended. Now's a great time to take a look at what you spent last year, ways circumstances may have changed this year, and ideas for making merry more affordably.
1. Review what you spent last year.
Take a look at your checking, savings, and credit card statements. Did you stay within budget, or did you end up getting overextended? Think about what you could cut out to stay within your limits this year, especially considering inflation and higher interest rates.
2. Account for every category.
List out your spending categories and give yourself a limit for each one. Better yet, cut out spending on some categories entirely.
Holiday gifts
Gift wrap
Greeting cards and postage
Decorations
Food
Clothing
Travel, including airfare, hotels, and gas
If certain categories are important to you, consider some substitutions. For example, instead of buying gifts, make some yourself. Instead of sending paper greeting cards, consider a free online version.
3. Shorten your list.
In the season of giving, it can be hard to hold back. Would your friends and family understand? Considering the upheaval of the last two years, they may be relieved if you start the conversation. It may be easier for everyone to try one of these money-savers:
Draw names to exchange one gift per person
Instead of exchanging gifts, make small donations in each other's names
Plan a potluck or cookie exchange instead of dining out
Host a holiday clothing or decorations swap to freshen up your festivities
Once you have ideas in mind, use our United budget calculator to make a plan. Set a budget and do your best to stick to it. The opportunities for impulse buys are everywhere, but many of them won't feel as good come January.
United is always here to help with a full range of financial services, including savings accounts. Stop by your local branch or schedule an appointment online.