You can buy a home without putting 20% down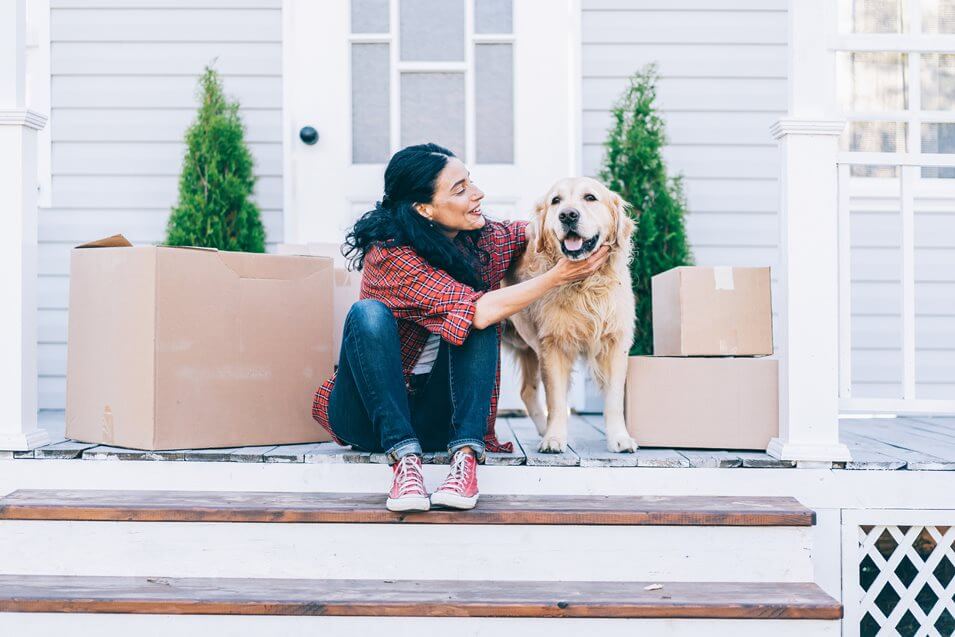 You don't need 20% down to buy a home. Say it louder for the people in the back – you don't need 20% down to buy a home.

That down payment requirement is one of the most common misconceptions when it comes to getting a mortgage. But here's what you need to know: Even if you think you haven't had enough time or resources to save up for a house, you could still be able to buy a home.
How Much Do You Need for a Down Payment?
In some cases, nothing.

While making a 20% down payment can help you avoid paying mortgage insurance (borrower paid coverage that lowers the risk to the lender in case the borrower defaults on payments), it's not your only down payment option.

Lenders know 20% is a pretty big chunk of money and most people would never be able to save that much to buy a home. That's why many offer loans that let you put a lot less down (we're talking closer to 3% and, in some cases, 0%). What it all comes down to is the type of loan you choose and your credit history.

Different types of loans require different minimum credit scores. Low and zero down payment options typically require a minimum credit score between 600 and 640. You've probably heard about a few low down payment loans – FHA is one of the most commonly known. VA and USDA loans are two 0% down payment loan options.

If you don't qualify for one of those financing options, that's ok! You may also have options to help pay for your down payment and closing costs.
Help with Your Down Payment and Closing Costs
Most states offer some sort of down payment and/or closing cost assistance when it comes to buying a home. It is important to keep in mind you'll need to meet certain criteria to qualify for that money, for example, putting a certain amount of money toward your down payment, meeting income requirements and/or completing a homebuyer education course.
Home Loan Options
What really sets community banks apart is their ability to design custom, in-house loan programs with less red tape. At United, we've designed special loans to help future homeowners make their dream home a reality, regardless of how much they do or don't have for a down payment:
Portfolio 1001 is an Adjustable Rate Mortgage2 product that offers 100% financing up to the conforming loan limit of $647,200
PATH3 is a product that allows buyers in certain areas to take advantage of a 0% down, fixed rate mortgage up to $647,200
Medical Professionals4 is a 100% financing solution for borrowers who meet certain employment criteria
Now that you know you have options, it's time to figure out which loan product makes the most sense for you. Our team of local lenders is here to guide you through the loan process. Message us, call 1-833-634-8121 or start your secure digital application to connect with one of our expert mortgage loan originators.



¹Limited to FL, GA, NC, SC and TN. Non-traditional credit and non-occupant co-borrowers are not eligible. Subject to normal credit underwriting criteria. Mortgage insurance required on LTV over 80%. Offer subject to change without notice. 2ARM loans are variable rate loans; interest rates and payments may increase after consummation. After the initial fixed-rate period, your interest rate can increase or decrease every six months according to the market index. Any change may significantly impact your monthly payment. 3Geographic eligibility is restricted to FL, GA, NC, SC and TN and for qualified assessment areas within each state. Available for retail originations only. Other restrictions may apply. 4May not be available in all areas. Normal credit criteria apply. Minimum FICO scores apply to stated financing options.