Streamline your cash flow with ACH Origination.
Enjoy flexible payment options and electronic payments to employees and vendors with United's Automated Clearing House (ACH) services. With our easy-to-use system, you'll only have to input your recipients' account information once, and you'll be able to initiate electronic transactions any time. Originate transactions as soon as the same-day1 or schedule recurring transfers with your common vendors and customers.
ACH Payments
ACH Payments are an efficient and secure way to transfer funds from your United business account to vendor or employee accounts.
Reduces check and fraud exposure due to lost or stolen checks
Offer Direct Deposit for your employees
Control when payments post to your account
Conveniently pay Tax and Loan payments (940s and 941s)
Upload a NACHA formatted file for quick payment
Contact Us Today
ACH Collections
With ACH Collections, you can take control of your cash flow and easily schedule one-time or recurring collections from your customers accounts.
Have more predictable settlement on incoming payments
Reduce misapplied, returned, and late payments
Offer more options for your customers to pay you
Collect monthly dues or membership fees
Consolidate cash from accounts you hold with other banks
Contact Us Today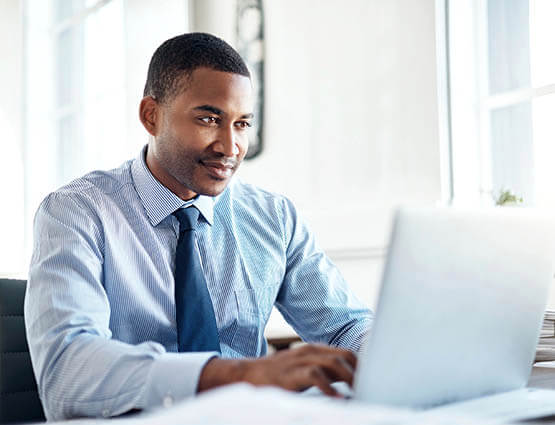 Enhanced Security
Not only will ACH Origination reduce your use of paper checks which expose your account number to fraud, but you'll enjoy added security features to ensure payments will never be sent without proper authorization. Security tokens ensure the person originating an ACH is the correct user by verifying a security code at the time of submitting. Your business will have the flexibility to enable dual control, adding a second set of eyes to verify your payments.
NACHA Rule Changes - 2023
Below are updates to the NACHA rules that pertain to ACH originators. For more information or detail surrounding these or other NACHA rules, please visit https://www.nacha.org/rules/ or contact your Treasury Management teammate.

Micro-Entries
NACHA has updated the rule for Micro-Entries (Phase 1), effective September 16, 2022.
This is what it means for you:
A Micro-Entry will be "a credit or debit Entry used by an Originator for the purpose of verifying a Receiver's account or an individual's access to an account."
An Originator must include specific information including a description of "ACCTVERIFY", a recognizable Company Name, and the offsetting credit/debit at the same time.
NACHA has updated the rule for Micro-Entries (Phase 2), effective March 17, 2023.
This is what it means for you:
Originators of Micro-Entries are required to use commercially reasonable fraud detection, including the monitoring of Micro-Entry forward and return volumes.
Monitoring forward and return volumes, at a minimum, establishes a baseline of normal activity.
An Originator is not required to perform an entry-by-entry review
Third-Party Sender
NACHA has updated the rule for the roles and responsibilities of Third-Party Senders (TPS), effective September 30, 2022.
This is what it means for you:
Third-Party Senders or Nested TPSs that have not previously conducted an ACH Risk Assessment will have to do so
Third-Party Senders that have relied on other TPS's Risk Assessments or Rules Compliance Audits will need to conduct their own
Same Day ACH Dollar Limit
NACHA has updated the rule for Same Day ACH Limits, effective March 18, 2022.
This is what it means for you:
This rule increases the Same Day ACH dollar limit to $1 million per payment
This rule applies to all Same Day ACH entries; consumer and business payments, credits and debits.
Usage of ACH SEC Codes
How to correctly choose SEC Code in Online Banking
In Online Banking, as you are submitting your transactions, under Origination Details there is a dropdown to select the SEC Code PPD or CCD. Please select the correct SEC Code that corresponds to the recipients of the originated transactions as seen below:
PPD - Prearranged Payment and Deposit
CCD - Cash Concentration and Disbursement
Overview
The CCD SEC Code is for Cash Concentration and Disbursement Transactions and used to originate transactions to or from Business / Corporate Accounts only.
The PPD SEC Code is for Prearranged Payment and Deposit Transactions and used to originate transactions to or from Consumer Accounts only.
Contact our Treasury Management Team
Fill out the form below, call 1-866-270-6100, or email [email protected] to get in contact with the Treasury Management Services team.