Growth Continues for United Community Bank Team in Atlanta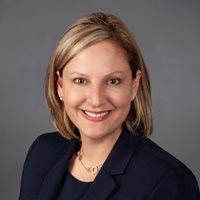 United Community Bank is pleased to announce the addition of Sharon Thompson as President of the Central Atlanta Region. In this role, Thompson will be responsible for leading United's commercial and retail operations in the Central Atlanta business district. She has more than a decade of industry experience and will be based out of the bank's Buckhead location.

"We are excited to tap Sharon for this important role," said Doug Higgins, Atlanta Metro President for United Community Bank. "She has a passion for this business and is very familiar with a market that is strategically important for our growth. I am confident that she, along with our existing leadership in the East and West Atlanta regions, will continue to find opportunities for United to succeed in Atlanta."

Thompson has spent nearly all of her career serving the greater Atlanta area. Prior to joining United, she served as a Business Banking Manager for Wells Fargo where she led a team of bankers, credit analysts and business development officers. Her background also includes time spent in commercial banking and sales with BB&T. Thompson earned her master's degree from East Carolina University and her bachelor's degree from Judson College.

"United Community Bank has a unique culture and approach to service, and I am excited to join a team that understands that banking is more than just a transaction," said Thompson. "Atlanta is bustling with people and the business environment is growing every day. I look forward to bringing financial solutions to this community with the help of United's products and services."

In the community, Thompson serves on the board for the Dekalb County Chamber of Commerce. She is also involved with the Decatur Business Alliance. She and her husband Henry have one daughter who attends Georgia Southern University.