Caller ID Spoofing
Posted on December 14, 2022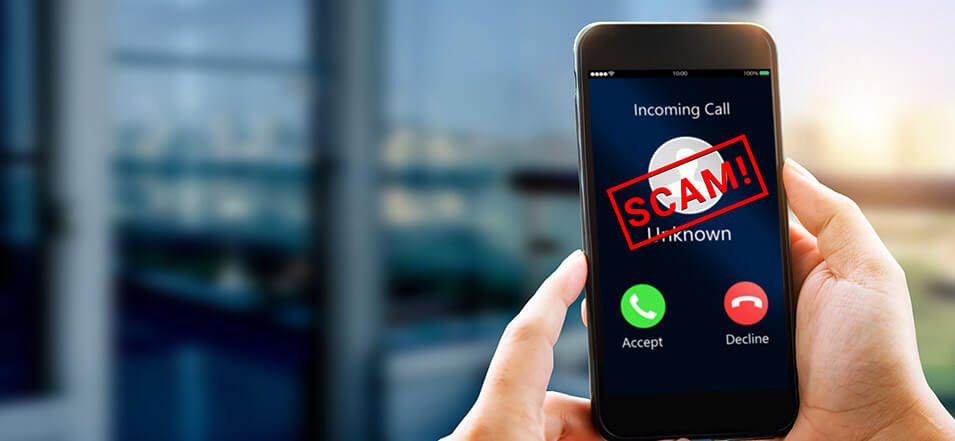 In 2021, the Federal Trade Commission's fraud report estimated that Americans lost a staggering $5.8 billion to phishing scams and other fraud.

A popular method that scammers are using to accomplish this is Caller ID Spoofing. Scammers can use technology to hide their own phone numbers and appear as if they're calling from your area or even from a number you know—like your bank or the IRS.

By posing as banks or legitimate institutions, these criminals are convincing people to give up their personal information like bank account logins, credit card numbers, social security numbers, and PINs.

It's important to stay vigilant—and to always take a second look when you receive a message or a phone call you weren't expecting. If you receive a text message or phone call asking for confidential information, it's a definite red flag. Banks will never ask for your information that way, so end the call or delete the text.

You may be asked to verify confidential information if you've called the bank or the fraud call center, but never the other way around. If you're unsure, hang up and type out our phone number yourself.
Remember:
If you call United, we may request personal information to verify your identity, like:
Last four digits of your SSN (never the full number)
Your address
Your birthday

United will never call you and request information like:
Your PIN number
Your CVV
Your online banking user ID or password
A Secure Code for online banking
What to Do:
If you receive a text message from someone claiming to be your bank asking you to sign in or offer up your personal information, delete it.

If you haven't signed up for text alerts from United, don't respond to any messages you receive that appear to come from the bank.

If you receive a phone call from United (or any company) and you're in doubt that the caller is legitimate, just hang up and call the bank directly at a number you trust.

If you think you're the victim of fraud or that someone is attempting to access your personal financial information, contact us immediately. We'll help you take the next best steps.