Fall Fun on a Budget
Posted on September 29, 2021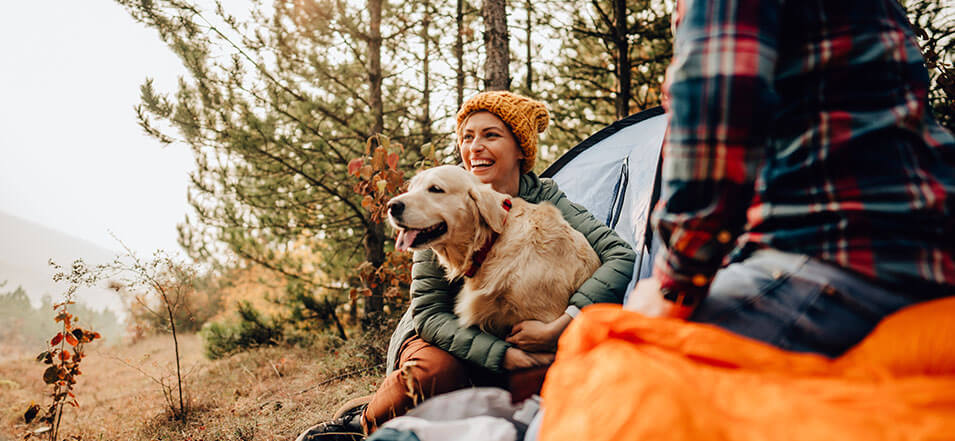 Even if your local weather hasn't caught up, fall is upon us! With the change of seasons comes an exciting new array of autumn activities to keep the family entertained and your wallet happy.
Get outside!
From the stunning changing of leaves to the cooler temperatures, it's a great time to head outdoors and enjoy nature. Consider a picnic, complete with all your fall favorites in a scenic area or local state park. If you're a nature-lover, it may be the perfect time to invest in a state park pass. While not free, many states offer annual all-inclusive passes that supply year-round fun for a relatively low price.

Don't want to go far? Your own backyard can house all kinds of adventures if your imagination is up to the task! Build a firepit for bonfires and smores, unwind with an evening of stargazing, or pitch a tent in your yard for a night of camping and ghost stories.
Pumpkins, produce, and apple-picking!
Skip the weekly grocery run and opt for a farmer's market instead! Spend some time browsing the stalls and picking out fresh produce for fun and fancy fall recipes. You'll save money instead of going out for a similar meal.
Speaking of hand-selected produce, there's no better time to visit your local apple orchard or pumpkin patch for budget-friendly family fun. Plus, these outings can be a great photo opportunity! The seasonal backdrop and unique experience make for a fantastic photo op for candids, family photos, or couple shoots.
The excitement doesn't stop after you've loaded up on farm-fresh produce! From caramel apples to cobblers to ciders, your apple-picking haul can inspire some great fall treats! After carving your pumpkins, don't forget to roast and enjoy the seeds for a cheap, tasty snack.
Inexpensive fall group hosting ideas
Hosting a group this season? Still no need to bust your budget. If you're looking for inexpensive family fun, consider hosting a neighborhood trunk or treat get-together or pumpkin carving contest! Encourage the kids (and kids-at-heart!) to dress up in their Halloween best and vote on the best costume. Throw in a kid-friendly fall craft and you've got a great lineup of cheap activities sure to keep your guests entertained.
Just because you're hosting doesn't mean you should have to spot the bill for party snacks and food. Whether you're gathering for a football game or Friendsgiving, a chili cookoff or potluck can be great ways to encourage partygoers to pick up some responsibility. Free tools like this potluck planner can make it easy to ensure all necessities are accounted for.
When in doubt, go local!
Many cities, nonprofits, and organizations will host free community events throughout the season. Be sure to check your local event listing site, Facebook, or Eventbrite. This can also be a great way to meet other locals in your area and build community!

Have questions about living on a budget or saving money? We're proud to offer financial support, education, and guidance to our community. Access our online budget builder tool or contact your local banker to take the first step.