Holiday spending tips.
Posted on September 04, 2019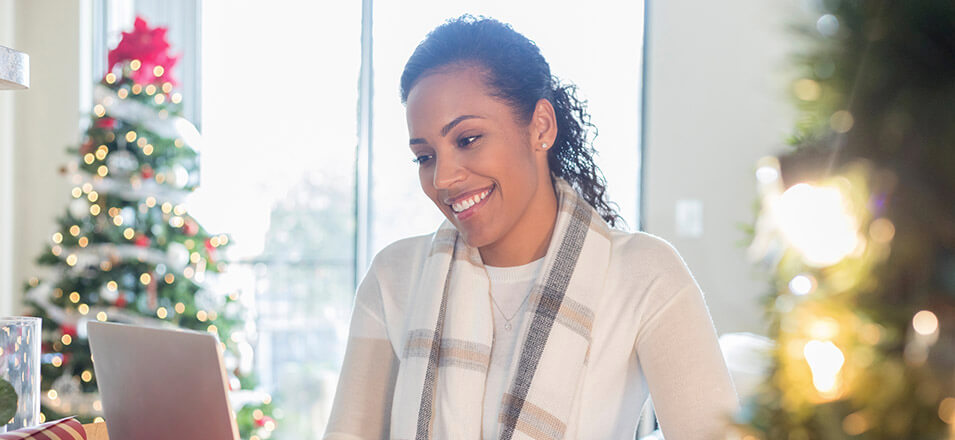 The holiday season is filled with many sights, sounds, and festivities. It can also be filled with a lot of spending. We've put together some tips to help you manage your ho-ho-holiday spending this year and next!
Budget First
Before spending this holiday season, create a holiday budget and stick to it. Make a detailed list of all the people you'd like to remember and assign a dollar amount to each. When using your debit card, be sure to set up Card Controls, which allows you to track your purchases in real time and even set limits for spending. You can always use Online and Mobile Banking to easily track your spending as well.
Plan Ahead
Once you have your budget, plan where and when you'll do your shopping to avoid impulse buying. Be on the lookout for special savings days from your favorite retailers. Most retailers are more than happy to send holiday savings exclusively to consumers who have signed up to receive them. These social coupons come right to your email account and can be a great tool to help you save even more.
Reward Yourself with Credit Card Rewards
Take notice if your credit card has spending rewards and use that for all your holiday purchases. If you have a United Rewards Credit Card, you're one step closer to earning extra points automatically. Avoid the "holiday blues" by making sure you have the cash to pay your credit card bill in full when it comes in January.
Save Now for Next Year
Start thinking now about next year's holiday shopping and base your budget on what you spend this year. Divide that number by 11 months (January-November) and commit to putting that money away each month in your United Savings Account. Link your United Checking Account to your savings account and have that amount automatically transferred each month using Online Banking and Bill Pay from United.

Protect Your Accounts
If you're traveling this holiday season, be sure to review our travel tips to protect your accounts from fraudulent activity. If you have Card Controls set up for your United debit card, you can control your card via your smartphone by locking and unlocking your account, setting up spending limits and designating areas for purchases using your phone's GPS.
Spend More Time, Less Money
At the end of the day, remember what the holiday season is truly about—spending time with family and friends. Once you've set your budget for purchases, enjoy the holidays with the ones you love, worry-free.