Planning for financial emergencies before they happen.
Posted on August 01, 2022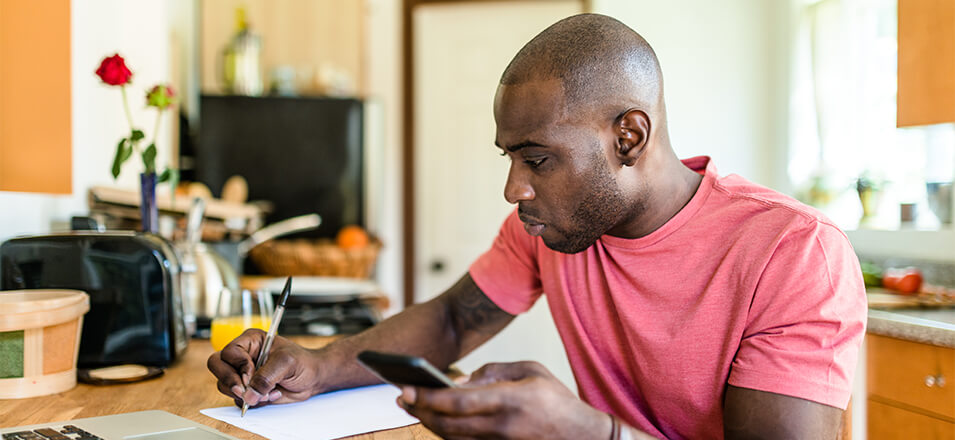 Key Takeaways:
Financial emergencies can happen at any time; being prepared can make them less stressful.
Create a budget, track your expenses, and establish an emergency fund.
Consider life insurance and supplemental home insurance.
Try lowering your credit card balances, opening a HELOC, and contributing to your savings on a regular basis.

You can't predict or plan for every financial emergency, but there are some steps you can take now to put yourself in the best financial position to face them.
Know Your Expenses
When financial emergencies hit, the first step for many is to cut out the 'extras,' like a daily coffee run or going out to eat, to save money for the essentials. Knowing your monthly expenses will make it easier to reallocate when dealing with unexpected finances. As a way to keep track of your day-to-day spending, refer to your budget. Don't have one? Start here.
Start an Emergency Fund
An emergency fund is a great resource to have when you are hit with unplanned expenses. Experts recommend saving three to six months' worth of standard living expenses, but it's important to save what you feel would cover your personal needs. Start with a small savings goal and work in steps to set money aside each month. If you receive extra money, such as a bonus, commission, or gift, think about putting that toward your emergency fund. Your tax refund could also be a great start or addition to your 'just in case fund.'

Consider Insurance
Life Insurance—If your family primarily depends on your income for expenses, insurance can be a life-changing asset to benefit your spouse or children. It's recommended to set your policy's death benefit value at enough money for your beneficiary to pay off debts if you pass away. Don't know where to start with life insurance? Click here to learn about your options and get a free quote1.


Natural Disasters—Depending on where you live, financially preparing for a natural disaster could be a money-saving decision. Many natural disasters, like hurricanes, floods, tornadoes, and forest fires, occur without much warning, so it is essential to prepare your finances for them. Speaking with an insurance provider about the coverage you may need depending on your location is a good first step. It's important to ask about the limitations of your coverage. For example, some homeowner's insurance may not cover the damage from flooding caused by weather.
Prepare Your Finances
Getting your financial "house" in order can save you money when the unexpected happens. Lowering your credit card balances, establishing a home equity line of credit (HELOC), and consistently contributing to your savings can help give you flexibility when you need it most. Not where you want to be with emergency savings? Let your home equity help! It can help you take care of expenses that "pop up" such as a new air conditioning unit or water heater. Growing equity in your home as quickly as possible gives you the financial freedom you need to take on anything else that may come along.

No matter what might be on the horizon for you, we are here to help you prepare. Contact us today or schedule an appointment to meet with a banker.


1Insurance products may be offered through LPL Insurance Associates. Some products and services are being offered through LPL Insurance Associates or its affiliates, which are separate entities from, and not affiliates of a bank or credit union. LPL Insurance Associates makes no representation about the terms of, need for, desirability of, or quality of any particular policy of insurance or insurance producer, nor does it suggest or recommend that insurance be purchased through Insurance Profillment Solutions LLC (IPS). All communications on this website are through IPS and the direct consumer. LPL Insurance Associates is not affiliated with IPS or any third-party entity on this site. LPL #1-05010926 myLifeApp Educational content approved by LPL

INSURANCE PRODUCTS: ARE NOT FDIC OR NCUA INSURED – ARE NOT BANK OR CREDIT UNION GUARANTEED – ARE NOT INSURED BY ANY FEDERAL GOVERNMENT AGENCY – ARE NOT A DEPOSIT.