Caring for your business—tips to avoid COVID-19 scams.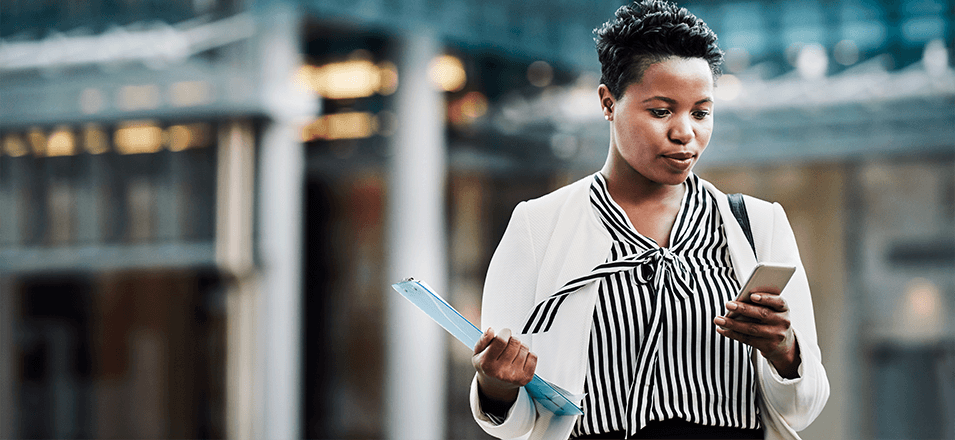 At United, we understand the uncertainty your business is going through due to the current economic climate. Unfortunately, during a crisis such as the Coronavirus pandemic, many businesses are more susceptible to scams and fraud. At United, we care for you, as well as your business. Below are a few scams to be on the lookout for that could affect your business.
Public Health Scams
Many fraudsters will send emails or messages claiming to be from the Centers for Disease Control and Prevention (CDC), World Health Organization (WHO), or other public health offices. Remember, a government organization will not communicate through text, ask for personal information (such as a debit or credit card number), or ask for social security numbers and passwords. If you are unsure if an email or text message is real, do not click the links provided. Be sure to check that the email address and name of sender match. If you are still unsure, visit these organizations' sites directly for the most up to date information.
Business Email Scams
During an economic disruption, unusual financial transactions are not uncommon, such as an influx of refunds, cancelled deals and expedited orders. Transactions you would typically notice as a red flag may go undetected. Keep a closer eye on your account activity during this time, as small transaction changes can be costly.

Also, be sure to warn your employees of scammers who send emails that look to be from the CEO of your company asking for a money wire or gift cards. Provide your employees with a contact they can reach out to for more information in the event this happens to them.
IT Scams
Cybersecurity should be one of your business' key concerns during a crisis and you may be leaning heavily on those in your IT department or outsourced support. Scammers use this as an opportunity to claim to be members of your technology team, asking employees for personal information and passwords. Before clicking a link in an email from an unknown sender, check with IT. Creating a reference document for your employees with accurate IT contact information can be a great way to defend against these types of fraudsters.
Protecting Company Information While Working Remotely
Most companies now have many or all employees working remote due to the social distancing guidelines recently put into place nationwide. There are a few things to keep in mind when it comes to keeping yourself and your company protected while working from home. For example, it is important to keep your VPN turned on when at home as this protects against cybercriminals from potentially seeing financial information, documents and customer data you may be working on during the day. For more tips, check out Norton Security's Working Remote Tips.

As a United customer, we want to offer our support during this uncertain time. Feel free to reach out to our Customer Support team at 1-800-UCBANK1 or send us a message if you have any questions. For additional information on how our financial first responders stand ready to serve you from a safe social distance, visit us at ucbi.com/coronavirus.
Below are a few additional resources for how to help care for your business during COVID-19:
Seven Coronavirus Scams Targeting Your Business
BBB Alert: Mandatory COVID 19 Test Texts Are a Scam
Coronavirus Phishing Scams
United Learning Center: Common Scams
United Learning Center: Email Spoofing