The best Treasury Management solutions to help protect your business from payments fraud.
Posted on August 24, 2020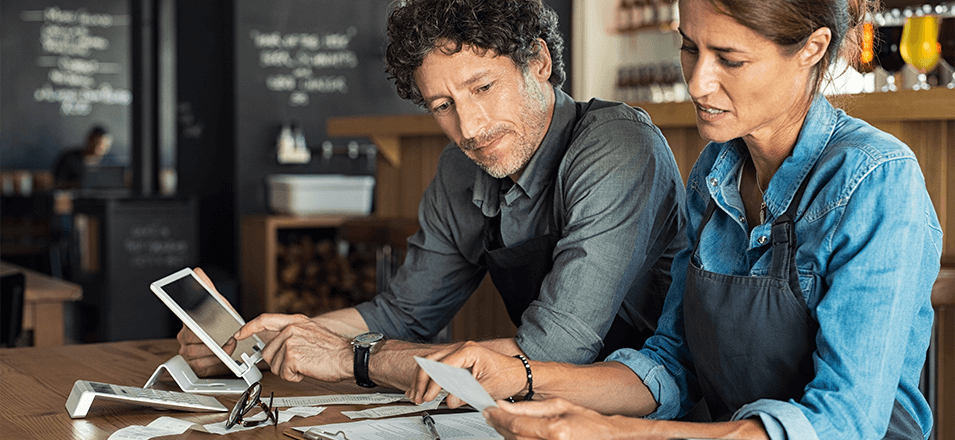 Unfortunately, occurrences of payments fraud continue to rise every year. Over 80% of businesses reported being targets of an attempted or actual payments fraud attack in 2019, according to the 2020 Association for Financial Professionals (AFP) Payments Fraud and Control Survey. Fraudsters are constantly finding new ways to compromise payments systems and conduct scams, leaving businesses vulnerable and sometimes victim to significant losses. Many businesses are turning to treasury management tools to provide not only cash flow efficiencies, but also security against fraud. Are you ready to join them?
Are you issuing paper checks to make payments?
Check fraud is one of the most common types of payment frauds attempted by fraudsters. Paper checks can be compromised at almost every point between signature and delivery to the intended party. Many times, this form of fraud isn't caught until weeks later, and by then, the money is lost. Thankfully, United offers Positive Pay which can provide protection for your paper checks.

With Positive Pay, checks presented for payment are compared to a check issue file you upload to United. You have access to review any check images that do not match your approved register. With a click of a button in your customized online United Community Bank portal, you either clear the payment or cancel the payment, thus eliminating any compromise of your account. Positive Pay catches the fraudulent attack on the spot and saves you the headache of potentially closing and reopening your account, tightening your cash flow to cover the loss of funds, or filing a police report to try and recover the funds. All things considered; you'll be saving time on tasks that could bog you down for months.

Positive Pay provides time savings, visibility into your accounts for all accounts payable and accounts receivable transactions, and a dedicated Treasury Solutions Consultant to help you keep your money secure.
Are electronic payments at risk for fraud?
Using electronic payment services like ACH Origination can also limit your susceptibility to check fraud by eliminating the use of paper checks. While ACH may help protect you from check fraud, fraudsters are intelligent and adaptable, and as such, electronic fraud continues to grow as well. If a fraudster is able to access your account information, they may attempt to create an ACH transaction through a number of online points-of-sale (i.e. online shopping spree). Don't lose hope just yet though. With a United Treasury Solutions Consultant in your corner, you can help protect your ACH payments through ACH Debit Filter.

Your banker will work along-side you to identify an approved list of items to clear your account through ACH. These may include rent payments, taxes, insurance premiums, payroll and other routine business transactions. If a transaction is posted that is not on the approved list, you are notified right away to review. You can even personalize rules for approved vendors and designate things such as the amount they are allowed to debit as well as the frequency of their transactions. If an approved vendor makes an attempt outside of these parameters, you'll receive a notification for that as well.

Let's put this into a scenario you might have seen before: You switch vendors but forget to update the register before the draft was processed. No worries, you can quickly review the discrepancy, approve the ACH debit and update your register within the online portal. However, if the activity is suspicious you can just as quickly deny the charge and retain full control of your payments.

If you have a situation where you'd prefer extra protection and oversight for a particular account, you can set up ACH Debit Block. This service provides a tight gate around the account and has higher restrictions for utilization. No checks or drafts can be made on the account when a block is established. This is most commonly utilized with collections or deposit-only accounts and can be another extra security measure to protect your money from falling into the wrong hands.

At United, we understand no two business are the same. So, we don't expect their treasury management needs to be the same either. Our team is committed to understanding you and your business on a personal level. Our tailored approach to treasury management solutions provides the customization you need to protect your business from fraudulent activity to keep things moving in the right direction. Get started today with a conversation with your local banker or a Treasury Solutions Consultant.