Should you buy new or used?
Posted on September 08, 2020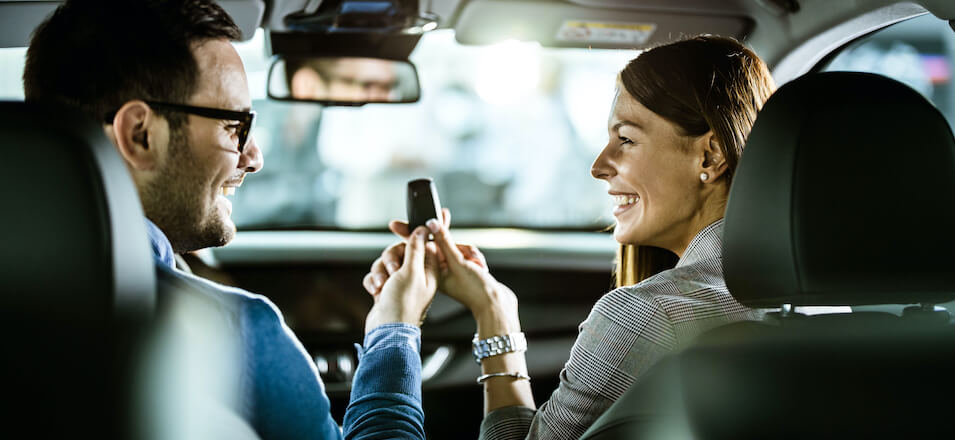 So, it's time to start the search for a new set of wheels. As summer comes to a close, maybe you're considering a day out on the car lot comparing makes and models and haggling with salespeople. One of the very first questions you'll have to answer on your car hunt is "new or used?" To help you make up your mind, we've outlined a few of the key points for and against both options.
First, let's talk about buying new.
Some of the pros are pretty obvious. With a history free of accidents or careless owners and likely years of warranty in place, your risk factor is much lower when it comes to costly repairs on breakdowns down the road. Pair that with the latest tech for safety and convenience plus better gas mileage and lower emissions, the positives of buying new are pretty enticing.

If you're picky about your vehicle or have a very specific use for your new vehicle, you'll have more success finding a ride that checks every box on your list if you buy new instead of hunting for a used car with all the same features

Helpful Hint: Keep an eye on dealership advertising and specials, but know that the best deals on rates are reserved for customers with top-notch credit scores, so if your credit needs some work, you might get caught with a higher rate. Start your credit building journey here.

Another pro of buying new is potentially cheaper financing costs. Since banks and other lenders know the exact price of the collateral on the loan (your new vehicle), there is little risk in the transaction as opposed to a used car that could have complications that increase the risk of the loan not being repaid in full.

Despite all the pros, there are a few things you'll have to come to terms with if you take this road. First of all, new cars cost more. The moment you drive your vehicle off the lot, it begins depreciating. That means a nearly identical truck that has been gently used by one owner and driven for a grand total of 300 miles would cost less than a brand-new version sitting on your local dealer's lot.
Let's switch gears to talk about buying used.
On that same note, the biggest depreciation dent is made in the first two or three years of ownership. If you're willing to buy a car over that age, you'll lose less money long-term to depreciation costs. Basically, you're letting someone else take the depreciation hit and be able to later sell it for much closer to the value you bought it for.

Similarly, it stands to reason that used cars are on average less expensive than new ones. You can also do some research before you buy and see what cars are aging and still performing well; this can be a determining factor if you're deciding between two similar options.

While you can sometimes secure lower interest rates on a new car, that's not a hard and fast rule. If your credit has a few dings, you might be better off financing used first where your loan amount will be lower and the amount you pay in interest will be proportionally lower. When in doubt, do the math.

You should also consider past owners and damage when buying used. A used car may have been mistreated before it found its way to your driveway, and you'll possibly pay more long-term on things like repairs on top of regular maintenance.

Helpful Hint: to help offset this risk, consider purchasing a certified pre-owned car.

It also takes time to research the car history, if you're doing it right. Be sure to use tools like Carfax or AutoCheck report before purchasing, you never know what history a shiny coat of paint can cover up.

Another downside of buying used is that you might have to compromise on your dream car checklist. Used car lots likely don't have every color and tech package, but if you're flexible on your wishlist and willing to take the time to do your research, you can score a real deal on a used car.

At the end of the day, you'll want to make sure to do your research, look closely at your budget and establish your financial and technical priorities. If you need help working through your budget, click here for starters!