Signs your business could benefit from Treasury Management Services.
Posted on September 21, 2020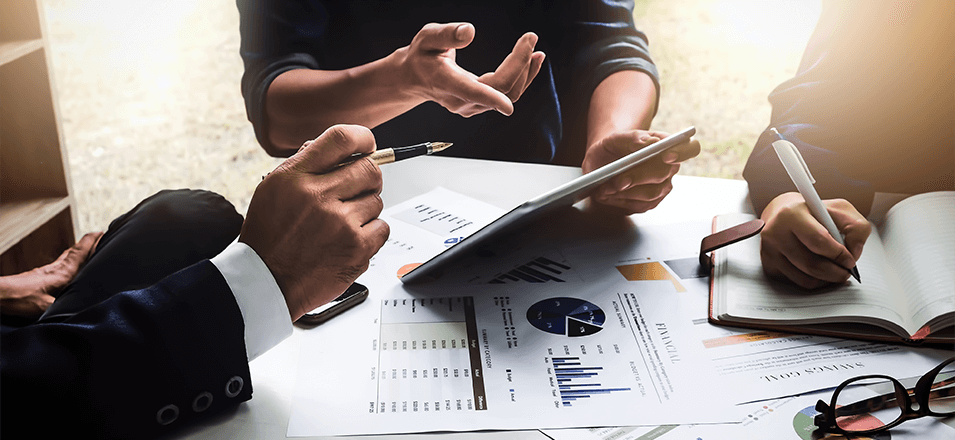 Resource management. Cash flow management. Asset management. Debt management. As a business owner, you manage a lot! Often, there just doesn't seem to be enough of you to go around and get it all done. But what if you had resources that could help you keep your business running, your cash flow moving in the right direction and save you time? No, we haven't figured out how to clone you. But we're close.

Are you still writing paper checks for payments? We get it. Change can seem like a hassle. But turning to automation can streamline your processes while saving you time and keeping your money safe. It's a win-win! Accounts payable services such as ACH, Payroll Services, Purchasing Card, Wire Transfers and Business Online Banking, allow you to control when and where payments go with complete visibility into your account. Gone are the days of 'float' uncertainty. You gain control and decide when a payment clears your account.

Plus, in a world where physically going places may not be possible, automation tools allow you to keep your business moving from wherever you are. AR tools like Remote Deposit Capture, SmartSafe and Lockbox, give you the ability to securely manage your receivables right from your desk. Every step of the process is done electronically including review, approval and reconciliation.

Does your business take payments with credit or debit cards? Our Merchant Services solutions can help you streamline your payment processing process, manage inventory, keep you and your customers safe and so much more right within an all-in-one system.

Not to mention tools to help keep your valuable funds safe! Payments fraud is one of the fastest growing crimes against businesses. Fraud Prevention tools like Positive Pay and ACH Debit Filter give you peace of mind that you are building strong barriers between your money and the criminals who want to scam you.

Not sure where to start? With United, you get a dedicated Treasury Solutions Consultant to walk you through the entire process. We sit down with you and talk about your business, your pain points and your goals. Doing more with less? We can help. Have working capital you need to unlock? We can help. Need to speed up collections? We've got a tool for that too!

Whether it's information reporting, AP/AR services, fraud protection, or international services you need, we'll craft a tailored approach to get the most out of your cash flow, all while preserving your valuable vendor relationships. Reach out to your local banker or Treasury Solutions Consultant today to get started.