United Treasure Chest Savings
Teach your children to save with a real bank account.
Start your child on the path towards financial success with their own savings account. United Treasure Chest Savings accounts are designed for children ages 12 and under. There is no monthly service charge, no minimum balance requirement, and it pays interest on all balances. The United Treasure Chest Savings account will automatically convert to a
United Student Savings
account once they turn 13 years old.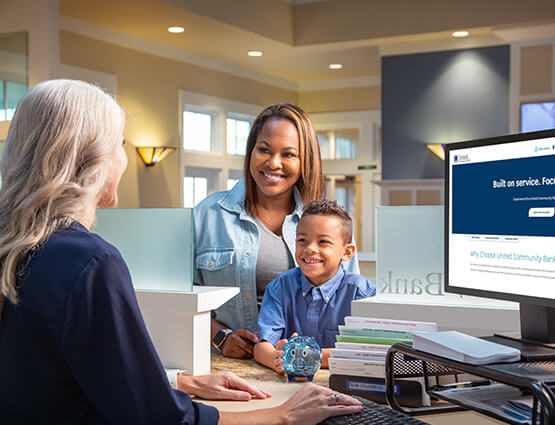 Opening an Account for your Child
United Treasure Chest Savings accounts can be opened at your local branch (so that your child can be properly celebrated and receive their piggy bank and banking booklet!) and managed online.

Your child must be:
12 years of age or younger
​a U.S. Citizen or U.S. Resident Alien
Your child will need:
Current home address
U.S. Social Security Number
A minimum of $5 to fund your new account.