Prepare Your Small Business for Big Things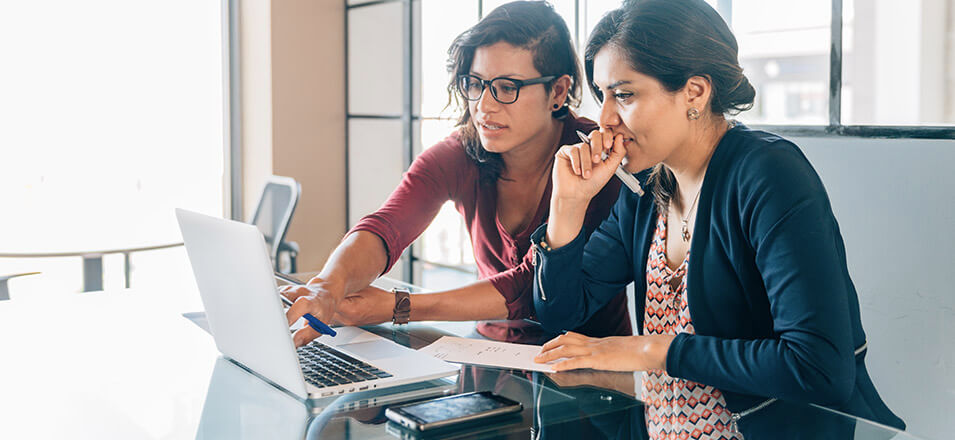 There's nothing small about starting a small business. From formulating a business plan to developing a financial path, the right planning can help you make big strides toward your goals. We recommend starting with the following steps:
Find a Mentor (or two)
Your mind is set on your big idea, and you're ready to get started—but before your journey begins, it's important to build a support system of trusted mentors. Experts in your field, business owners who've been where you are, and people who know you well and want to see you succeed can all help guide you through the many critical decisions you'll need to make to set your business up for success. Your mentors should be experienced, successful, and willing to share advice and guidance to help you start your business on the right foot.
Make a Plan
Every house needs a blueprint. Every meal needs a recipe. Every small business needs a business plan.

Your business plan is the golden ticket to your business's growth and your ability to secure the loans you need. The most important piece is the executive summary. This is where you describe your business's mission and provide specific information about its history, employees, and location.

The content after that will differ depending on how new your business is. If you're just getting started, your executive summary will include details about your experience and background and any detailed business information you can provide so far.

If your business is more established, outlining your financial growth with graphs and charts will provide important information to potential investors and lenders. You should also include details about your products and services and outline your future plans.

Either way, all your information should be condensed into a single page that is easy to review.
Figure Out Financing
Your small business needs a financing plan. Whether you're in need of a loan or trying to plan out how'd you use one for working capital, debt payments, or acquisition, we're ready to help you succeed and can offer the guidance you need when you need it.

You can bank with confidence knowing United Community Bank is a Small Business Administration (SBA) Approved Lender. We also offer multiple feature-rich business checking accounts for daily money management of your small business.

Ready to get started? Contact Us