The housing market can be intimidating, but that doesn't mean your mortgage should be. With flexible loan programs and terms that fit whatever home you're looking for, we can work together to find the right solution for your home-buying needs. Call
1-800-914-8224
to connect with a local lender and get started today.
Apply Now
Pick Your Home Loan Journey: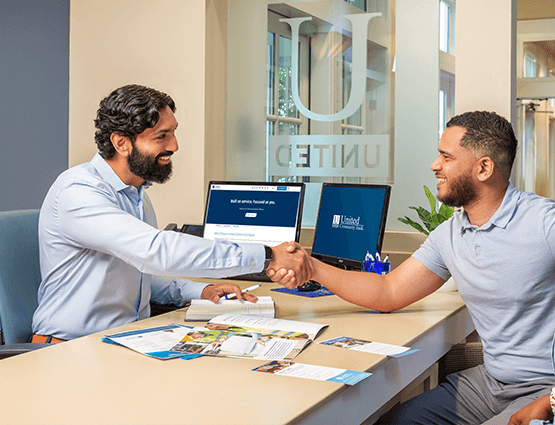 Why choose United for your home mortgage?
When you have questions, our team is here to answer your call and walk you through every step of the process. We have a wide array of products designed just for you. You'll also have the benefit of:
Digital application
Online mortgage payments
United Signature Checking Account1
Employees committed to customer service
.25% discount when you use auto-pay on certain loan products
Competitive rates and closing costs
Communication to keep you updated about your loan's progress
Ready to get started?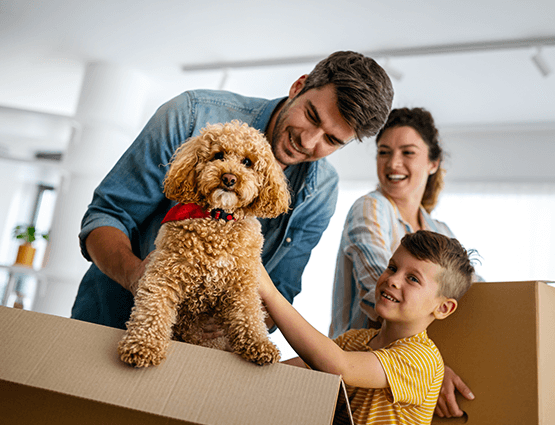 United's Mortgage Interest Rates
So many factors go into your mortgage interest rate – your credit score, employment, the loan term and product you choose, the amount of debt you're carrying, etc. We want to make sure your rate matches your unique financial situation. That's why we spend time getting to know you and your long and short-term goals before we create a customized rate quote for you.

We believe the first step toward superior customer service is setting realistic expectations. And that starts by quoting you a rate we know we can stand behind.3

Ready for your rate quote? Our team of expert mortgage lenders is ready to connect with you.
Try our Home Loan Calculators
Consider your options with our mortgage calculators to understand your current financial state. Calculators are for informational purposes only and are not considered a rate quote or commitment to lend.
Find your local mortgage lender.
Connect with a local lender.
Fill out the form below or call 1-800-914-8224 to get in contact with the Mortgage Services team.

Helpful Mortgage Resources